Fun for all the family with
Footgolf and Pitch 'n' Putt
Enjoy a great day out for all the family with our fun golf options, with our flexible options below we have something for everyone to enjoy.
Please note that there are no longer time restrictions on either but we ask that if you have a faster group behind, please allow them to play through. Football boots are NOT permitted – astros or trainers only please.
Fantastic Footgolf Fun at Rookwood
FootGolf is played using a size 4 or 5 football. The object of the game is to get the ball into the hole using only your feet in the fewest number of shots possible. FootGolf is a very 'addictive' sport – it combines the best of football and golf, two of the most popular sports in the world. The beauty of the game lies in your being able to strategically combine power and precision every time you play. And of course, it is open to everyone.
Football boots are NOT PERMITTED on the course – trainers or astros ONLY.
Footgolf Parties
Looking for something different for a kids party? Why not Footgolf? For just £12 per child, you can play 9 holes footgolf, have some food in the clubhouse and go back out again. Normal timescale is 2 1/2 – 3 hours, so perfect timing for a party.
Footgolf - Open from 7.00am - Dusk
Adult
£10.00
Junior (U16)
£7.00
Family
£25.00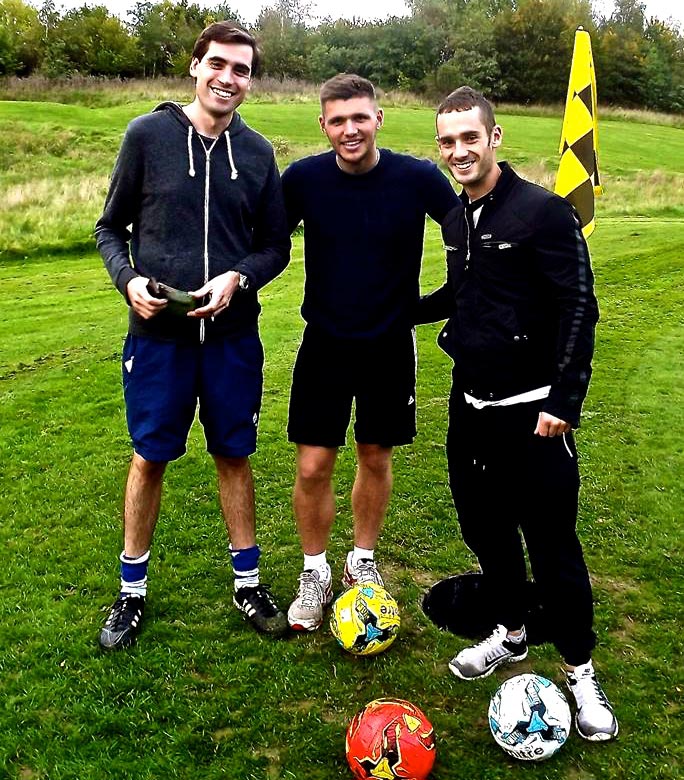 Pitch 'n' Putt - Great Fun for All the Family
So you've shot people in paint-balling, raced people in karting and hit back-to-back strikes in ten-pin bowling. Looking for something a bit different? Why not try Rookwood's fun pitch'n'putt course – for an hours great entertainment with friends and family.
You don't have to be a golfer to enjoy it and there are no stuffy dress-codes, all we ask is that you do wear clothing! You don't even need special golf shoes – just a sturdy pair of trainers will do fine. Then you're all set to get whacking!
Pitch 'n' Putt - Open: 7am - Dusk
Adult
£7.00
Junior (16)
£5.00
Family
£15.00